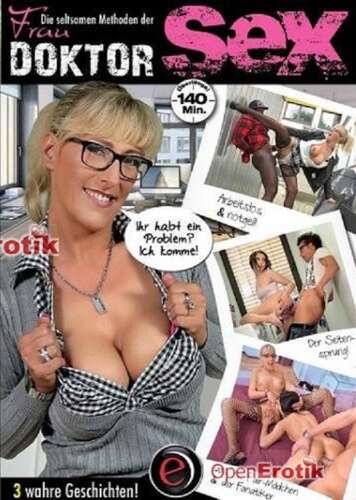 Die seltsamen Methoden der Sextherapeutin Lana Vegas
Release Year: 2017
Cast: Jessy NRW, Kookie Ryan, Lana Vegas
Genres: Lingerie, Threesome, Big Ass, IR, All Sex, Anal, Big Dick, Oral Sex, Big Tits
Trained by her long-time activity as a webcam girl, Lana Vegas has also settled as a sex therapist. We accompany them today in 3 interesting cases.1st Case: Kookie & Jessi (The Lawyer & Her Lover)
The somewhat short-lived but well-stocked, maximum-pigmented Kookie and his pretty wife Jessi have almost no more sex. She is an attorney and reworked, he is unemployed and long-running. When Kookie realizes that Jessi is still cheating on him with a working colleague, his self-esteem is in the cellar. Can Lana save this broken relationship?2nd case: Leon & Rosalie (The Whore & the Voyeur)
The cracking Rosalie works as a whore in a brothel. Her husband Leon, a slender businessman with voyeuristic tendencies, would like to see how others fuck his wife. Rosalie, however, wants to keep her intimate experiences to herself, has at night when she comes home only little desire to satisfy her husband and if only with rubber. Our heroine Lana Vegas visits the couple in the brothel and walks with both quickly to touch the problems.3rd Case: Alina & Stefan (The Au Pair & Fanatic)
Alina, a sex-hungry girl, is sexually neglected by her fanatically fussball-beaten friend Stefan. Despite a side jump with an older man, Alina wants to hold onto friend Stefan, because he is a hard and good engraver. Sex therapist Lana Vegas takes care of the matter and has an inspiring idea. Have fun!
Time: 02:15:55
File: MPEG-4
Video: 720×404
Audio: mp4
File Size: 1.21 GB
Archive password: